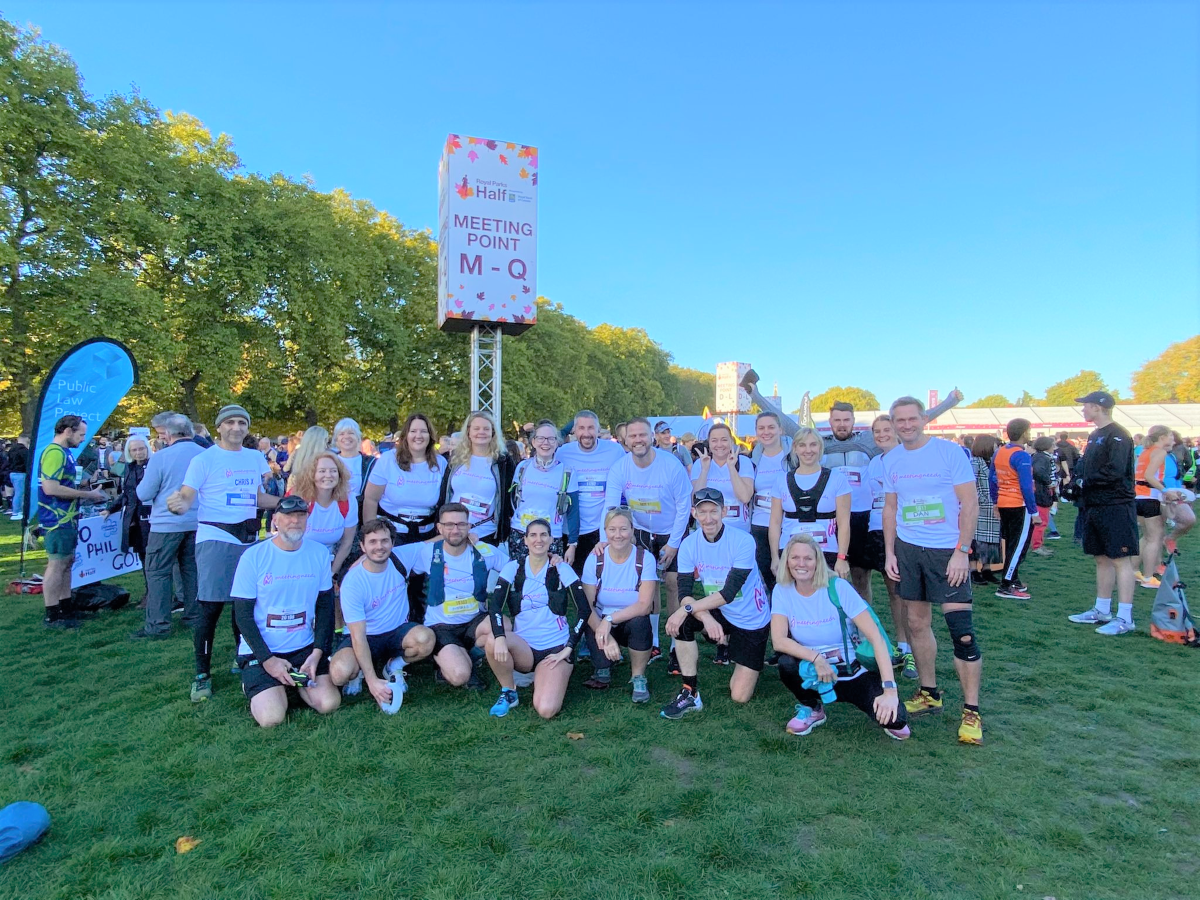 The Importance of Giving
A few weeks ago, I ran a half marathon for charity that didn't quite go to plan. And you know what? I don't care! I don't care because even though I didn't achieve the PB I trained so hard for, I did raise money for an incredible cause, and THAT is what matters!
This blog is a little more personal than previous Firefly blogs. My usual aim is to answer those burning promotional merchandise questions I get asked most often. Today though, I want to talk about some of the charities Firefly Merchandise has helped. I want to explain why it is so important to me as a business owner (and human being) that I do this.
Whilst there is no denying that owning a business is incredibly hard work, it also comes with many advantages, privileges and opportunities that make me feel so fortunate and allow me to make a difference in my own small way. Now more than ever, charities are struggling, and if I can do even a little to help them with donations or to raise awareness of their causes, then that is what I will do.
Meeting Needs
So back to that half marathon…
This year, the charity Meeting Needs had its largest team of people to date signed up to run on its behalf at the Royal Parks Half Marathon. Founded by leading figures in the UK conference and events industry, this charity is so perfectly aligned with Firefly that I knew I had to help them in some way. And so, at cost, we supplied them with their running tops (made from recycled bottles – what else would you expect from us?) to help maximise their raised funds.
At some point during the discussion phase, the conversation turned to my love of running. Before I knew it, I had signed up to take part, too – it didn't take much persuading, ha!
Having been a runner for many years now, with numerous half marathons and last year's London Marathon under my belt, I set myself the goal of achieving a PB. 9 miles into the race; I was on track to achieve this…
…But then the dreaded stitch struck, and it was awful. I limped on for another couple of miles, but it was no good; for the first time ever, I had to pull up and drop out. Devastated, I had a good cry. But once the disappointment began to subside, I was struck by the realisation that although today hadn't gone my way, it wasn't about me! Meeting Needs would still receive the money I had raised for them. They were still going to benefit from the effort I had put in and the generosity of all those who had so kindly donated. And I could take comfort in the fact that I had done my bit.
Roy Castle Lung Cancer Charity
I mentioned above that I have previously run The London Marathon. I did this on behalf of The Roy Castle Lung Foundation,having lost my wonderful mum in 2020 to the disease. The foundation aims to raise awareness of this cancer and its associated symptoms. It challenges misconceptions about who can develop lung cancer and helps those living with it. Having watched my mum's brave battle, I wanted to do something for this incredible charity.
On the morning of 3rd October 2021, I proudly pulled on my charity running T, and I completed the race. It hurt. It hurt a lot. But I had my mum's voice in my ear pushing me on, and the feelings I had as I crossed that finish line were indescribable, as was the feeling of handing over more than £10k to the foundation.
MotherSisterDaughter
But you know, you don't have to work up a sweat to make a difference. Donations of time and skills are just as important as money. Helping to spread the word of smaller local charities, offering up a few spare hours in the week to charities that will put you in touch with those who are lonely and need someone to talk to. Whatever feels comfortable to you, you can be sure it will be hugely appreciated.
At Firefly, we often use clothing samples to help clients with their purchasing decisions. In the past, samples returned to us would build up, taking up space and being of little use to anyone. It seemed such a waste. Now, every month or so, I gather them all up and send them to MotherSisterDaughter, an organisation that links those in need of help with those in a position to offer support. Their current priority is helping Ukrainian refugees, and my samples can either clothe those who need it or be sold in order to raise funds to help in other ways.
And finally (for now!) I want to mention an incredible charity – Buddy bag Foundation. These guys provide children with Buddy Bags as they enter emergency care. The bags contain a few essential items for the child in the hope that this helps to provide a little security and a sense of safety at such a traumatic time. Firefly recently donated 100 sports bottles to the charity because, honestly, we couldn't not help once we knew about the work that they do.
In Helping Others, We Help Ourselves
The world becomes a better place when we all do our bit to help those less fortunate than ourselves. I understand that not everyone is in a position to be making large gestures right now, but if there is something you have been considering doing, no matter how small it might seem, I implore you to do it – it'll bring so much light and happiness to those you are helping and to you too!